Auto Body Shop in Frankfort, IL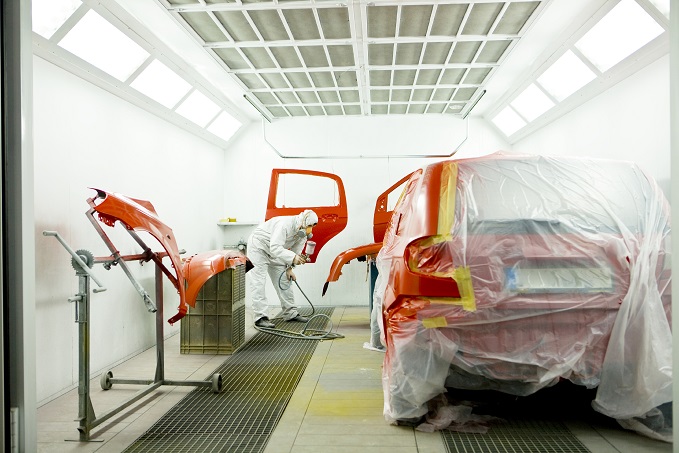 Service Hours
(815) 806-1390
| | |
| --- | --- |
| Monday | 8:00 am - 5:00 pm |
| Tuesday | 8:00 am - 5:00 pm |
| Wednesday | 8:00 am - 5:00 pm |
| Thursday | 8:00 am - 5:00 pm |
| Friday | 8:00 am - 5:00 pm |
| Saturday | Closed |
| Sunday | Closed |
Whether you have endured a minor scrape while backing out of your driveway or have experienced something more serious like an accident, repairs can seem like a daunting task. Let us here at Silver Auto Sales take control of the burden of fixing your vehicle when you pull into our auto body shop. Our Service Department has the expertise that you need, and we can handle all makes and models to make sure you can get that dent buffed out in no time! Just give us a call at 815-806-1390 to schedule an appointment!
Stop By!
If your vehicle has the experienced the trials and tribulations of everyday commutes and weekend adventures, then it is likely it has some bruises to match. Fortunately, our talented staff can get you back on the road looking brand-new as soon as possible whether you need paint matching or total frame reconstruction. If you have recently experienced a wreck, it is possible that you also have a broken undercarriage or damaged suspension. Fear not! We also handle deep impact situations so your vehicle can get the reconstruction that it needs. We understand that these incidents can be a stressful process, which is why we are ready to handle things moving forward!
Reconditioning
We at Silver Auto Sales are one of the few dealerships in the area that can take care of the damage ourselves. If you want to dive a little deeper into what we specialize in, you can click on the Reconditioning link at the top of your screen to get more information about starting prices and quotes. Were you not paying attention backing out of a tight parking space? Our Silver Paintless Dent Repair will help your vehicle get back to looking as pristine as ever. We even handle interior issues too! Burns, odors, seam repairs, and leather dyeing are all things that we can do to revamp your cabin and make it a cozy place to decompress again.
Online Features
Getting the process jumpstarted is a cinch and that can be accredited to the features that we have integrated into our website. If you have a question about your repairs, you can learn more information by using the Ask a Tech form located beneath the Service dropdown. This feature will put you in touch with one of our expert mechanics to discuss the details of your repair. If you are ready to make the leap and visit us when your schedule permits, click on the Schedule Appointment form to secure a time slot!
For an auto body shop in Frankfort, IL, that you can trust, make your way down to our service bay. We at Silver Auto Sales are ready to give you back the confidence that you deserve. Just stop by our location at 198 Industry Avenue in Frankfort, IL.
Testimonials
Traveling Customer Testimonial
Jackson, Wyoming
11-7-2018
Old School Trust and New School Sales!
Chicago
10-20-2018
Repeat Customer Testimonial
Carol Stream
9-7-2018
Very Honest and Great Overall Experience
Orland Hills
6-16-2018
Traveling Customer Testimonial
South Carolina
5-8-2018
Great Experience! Very Professional! Definitely Recommend!
Homewood
11-11-2017
Found My Only Dealer to Buy From!
Woodridge
12-7-2016
Bought Site Unseen From Utah
Utah
8-1-2016
Customer Testimonial
Oak Forest, Il on
1-8-2015
Customer Testimonial
Tinley Park, IL on
6-19-2015
Customer Testimonial
Marseilles, Il on
4-16-2015
Customer Testimonial
Frankfort, IL
7-17-2015
Customer Testimonial
(dealerrater reviewer) on
5-12-2014
Customer Testimonial
(dealerrater reviewer) on
9-6-2014
Read More