Used Car Dealership near Crown Point, IN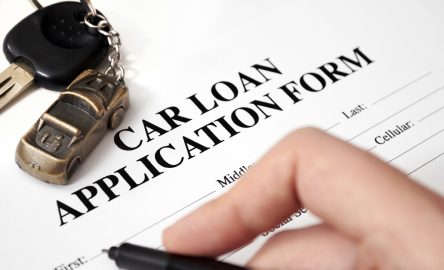 Sales Hours
815-806-1390
| | |
| --- | --- |
| Monday | 9:00 am - 7:00 pm |
| Tuesday | 9:00 am - 7:00 pm |
| Wednesday | 9:00 am - 7:00 pm |
| Thursday | 9:00 am - 7:00 pm |
| Friday | 9:00 am - 7:00 pm |
| Saturday | 9:00 am - 5:00 pm |
| Sunday | Closed |
If you're in the market for a used vehicle but aren't sure where to turn, visit Silver Auto Sales. With our huge inventory, excellent customer service, hard-to-beat pricing, and knowledgeable representatives, you can rely on us to get you the vehicle you've always dreamt of owning. Head on over as soon as you can Monday through Saturday during our convenient business hours.
Affordable Used Vehicles
There are a lot of advantages to purchasing a pre-owned vehicle, but a budget-friendly price has got to be one of the best reasons to. Whether you decide to start the search here on our lot or by using our Inventory Search tool, you'll find we have an excellent range of vehicles for affordable prices. Many are even under $5,000. From SUVs, pickup trucks, minivans, and sedans, you're sure to find something you love. Additionally, we carry many of the top brands, including BMW, Acura, Mercedes, Ford, Toyota, and more. To get a better idea of what you can afford, use our Payment Calculator. Just fill in a monthly payment that you can handle, what you can afford as a down payment, preferred term length, and interest rate you're comfortable with, and we'll do the calculations for you. It's that easy!
Online Tools
If you don't know where to start searching for vehicles on our website, we're here to help. Just click on the Inventory tab to see all the categories our cars fall into. If your budget is limited, start with Vehicles Under $10,000. For parents searching for a starter vehicle for their teens, Vehicles Under $5,000 is a good place to start. If you want a car that is like-new, click on One-Owner Vehicles to peruse our inventory of quality used vehicles. Once you've selected a category that meets your needs, you should see a page with a long list of our inventory. From here, you can narrow down the list further by selecting the filters on the left side of the page. Best of all, we include all the most pertinent information with our vehicle profiles. Check out exterior and interior photos, mileage, price, and more before dropping by our lot for a test drive.
Let Silver Auto Sales be your first choice when looking for a used car dealership near Crown Point, IN. We are located at 198 Industry Avenue in Frankfort, IL. We look forward to seeing you in our showroom!
Testimonials
Traveling Customer Testimonial
Jackson, Wyoming
11-7-2018
Old School Trust and New School Sales!
Chicago
10-20-2018
Repeat Customer Testimonial
Carol Stream
9-7-2018
Very Honest and Great Overall Experience
Orland Hills
6-16-2018
Traveling Customer Testimonial
South Carolina
5-8-2018
Great Experience! Very Professional! Definitely Recommend!
Homewood
11-11-2017
Found My Only Dealer to Buy From!
Woodridge
12-7-2016
Bought Site Unseen From Utah
Utah
8-1-2016
Customer Testimonial
Oak Forest, Il on
1-8-2015
Customer Testimonial
Tinley Park, IL on
6-19-2015
Customer Testimonial
Marseilles, Il on
4-16-2015
Customer Testimonial
Frankfort, IL
7-17-2015
Customer Testimonial
(dealerrater reviewer) on
5-12-2014
Customer Testimonial
(dealerrater reviewer) on
9-6-2014
Read More